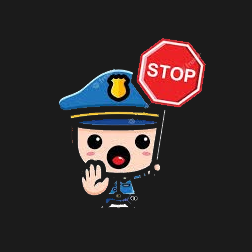 ---

At the end of September 2020 we postponed our journey by one year because of Covid. As we wrote to you at the time, giving up was not an option. We remained positive and motivated, which allowed us to keep the project on track.
In the last few weeks we were very concerned that we would not be able to leave, as bad news and obstacles followed one another.
A pinched nerve for François three weeks before the departure: scanner and MRI in emergency. Finally no restriction on motorcycling according to the doctor, just taming the pain, hmmm.
A coup in Sudan: the army takes over and the people protest. We had to revise the route to avoid risky areas.
The conflict that has been raging in the Tigray region of Ethiopia since 2020 has suddenly spread to the vicinity of the capital Addis Ababa. Here too, the route is being adapted.
The return of the covid virus in Southern African countries with a very contagious variant: Omicron.
I can assure you that we had some very bad nights.

The latest twist: the closure of the Israeli borders last Sunday, 4 days before departure. Israel being our entry point to Egypt and Africa GRRRRRRRR: what to do?

From the beginning, persistence has been part of the DNA of this project, so we looked for an alternative. We found a forwarding agent to send the bikes to Kenya…and the departure is delayed by only 6 days. YAY!
We are still a bit disappointed as we have no choice but to change the route. We will not pass through Israel, Egypt, Sudan and Ethiopia. Goodbye crossing the whole continent, desert, pyramids,… But finally these countries were the most risky and so maybe it's better for our security?

We are still very happy to be able to leave. Postponing a second time would have been the end of the project. We will see on the spot if it will be possible to make an incursion into Ethiopia towards the Homo valley, everything will depend on the geopolitical situation. In return, we will be able to spend a little more time in the other countries we will cross. With Kenya, Uganda, Rwanda, Burundi, Tanzania, Zambia, Zimbabwe, Botswana, Namibia and South Africa, we are aware that we are very lucky.
A bientôt donc pour le vrai départ