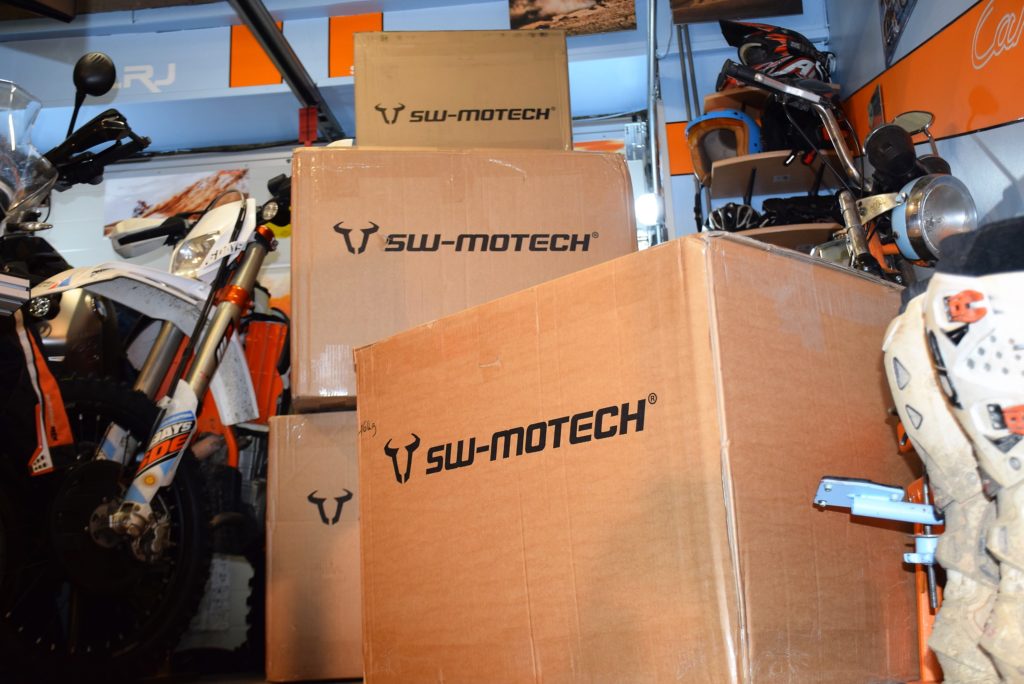 Order: 03/03 – Payment 03/03 in the evening – Receipt of goods: 06/03 in the morning.
Nothing is missing, everything is perfectly packed, the material seems really good. Special mention for the crankcase protector: a very nice piece !
Now, it remains to assemble and install all of this equipment…A few nice hours of work.