Out of friendship, out of love of two wheels and to support our humanitarian action : GTH manutention sponsors us.
Simon Habran is a friendship that was forged in adolescence around the discovery of ride motorbike. At that time we took part in amateur racing endurance competitions. Memorable moments made up of mechanical evenings, electric workshop, bodywork, tests of all kinds, and numerous fix of polyester parts, which we broke when searching our limits. Limits which I have rarely failed to find … and I received the nickname "Born to fall". Already at this time, Simon stood out with his talent and mechanical ingenuity. It is as a mechanic during the 24 hour endurance races that he will join the team, and finally ride his first race laps and also brook polyester …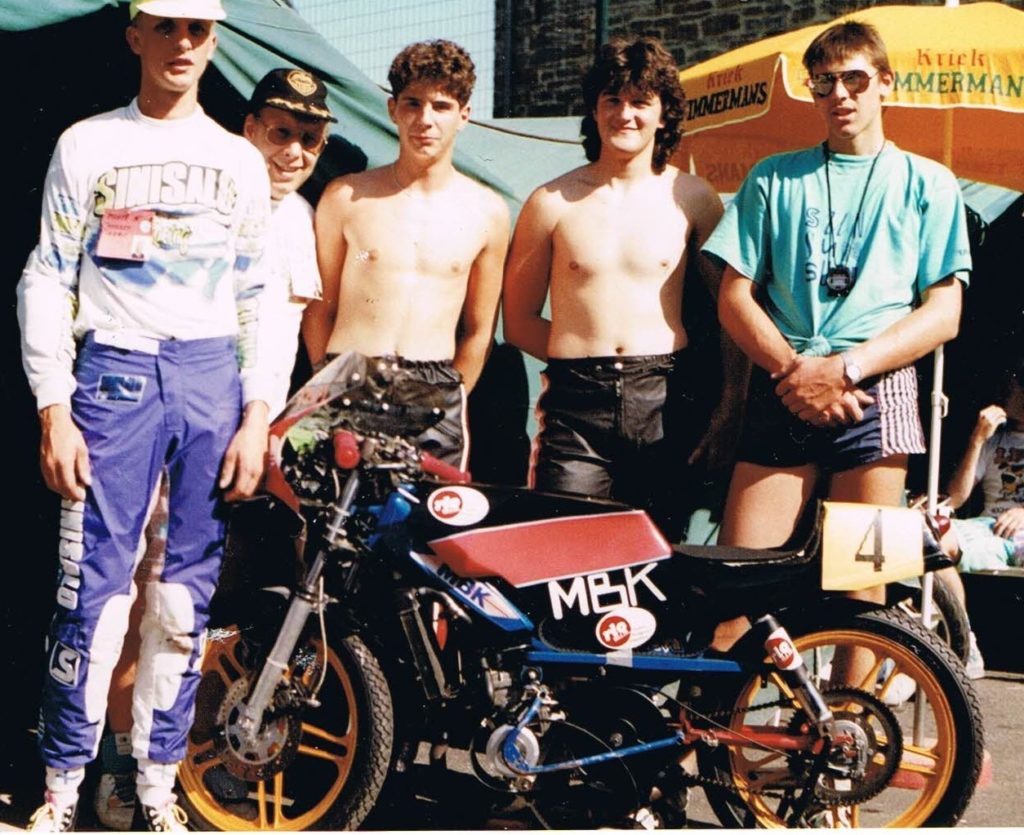 Today business manager, it is through GTH manutention that Simon leverages his talents. Ingenious, conscientious, available, efficient, it is by putting his qualities at the services of his company that he has put GTH Manutention an essential partner for all lifting operations. Based in Neufchâteau, the company is at your service throughout Belgium, the Grand Duchy of Luxembourg and France. GTH manutention also involves earthworks, transport by tipper and semi-tipper.
Services offered by GTH Manutention :
Crane lifting: heavy loads, moving public works machinery, moving industrial machines and tools.
Installation: slabs, concrete slabs, glazing with suction cups, concrete tank.
Assembly: of prefabricated buildings, of frameworks.
Transport: long lengths, quarry goods, containers.
All types of earthworks
GTH Manutention provides professional services to businesses and individuals
Simon we wish you a recovery and a good rehabilitation.