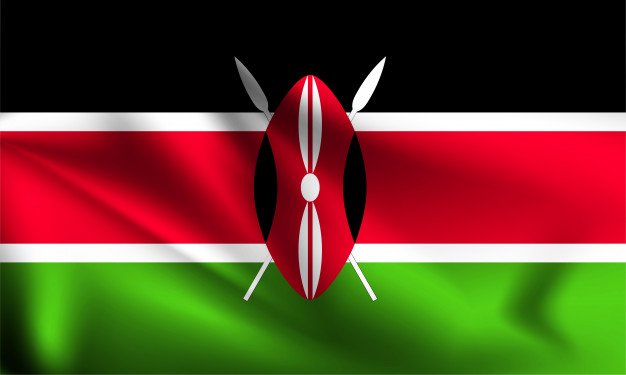 We disembarked the plane directly on the tarmac at Nairobi airport. Nothing to do with the luxury and gigantism of Dubai, where we stopped overnight and walked for 37 minutes to reach the gate. It's 25 degrees with a refreshing breeze that is very pleasant. We have just spent about 30 hours travelling, we are tired and quite faded; a discreet way of saying that I smell like a fennec.
We walk quietly into the covid pass control room. Like a premonition, I slip into François' ear: "I hope we have the necessary documents! "
First visual control, we show the covid pass, vaccination and PCR test, it's OK, we pass with flying colours. Second control, scan of the QR code, and there it is stuck. We ask which document we are missing, we have all the trouble in the world to understand what the controller says, hyper speed, in an English of which he machetes half of the words. Finally we understand that we are missing the PLF passenger located form which must be filled in on the net. How did we not know this document was needed? No idea!
Ok, we get on the side of the queu with our mobile phones to make this recording, within 5 minutes it will be sorted out I thought. Except that it is impossible to connect, no mobile network, no WiFi available. We are stuck in the transit zone. Several times, we call the controller to try to prove our good faith by showing our European tests and vaccines, which makes him laugh while remaining inflexible. Tired by the trip, Francois starts to feel the mustard rising in his nose. On my side I try to keep my legendary calm, even if inside I'm bubbling.
After letting us marinate for about half an hour, our controller invites me to follow him into his office. Being the innocent fool that I am, I imagine that he is going to give me access to a PC to fill in this PLF. And then he tells me without hesitation: "You understand that you will not enter in Kenya without the PLF? "I answer: "yes". He continues: "give me fifty Euros and it's ok". I say to myself, my man, I'm going to pay you, but first we'll negotiate. And then a flash, I only have two 50 € notes in my wallet. I tell him in broken English that I'll consult my friend. I go back to François, I quickly explain the situation and I ask him if he has smaller bills? Unfortunately not. We had to drop our first bakchich to hear the controller exclaim: "Welcome in Kenya" with a smile on his face.
After collecting our luggage and passing through customs without any particular difficulties, we leave the airport, where our driver Samy is waiting for us as planned, OUF.
The traffic in Nairobi is heavy at this time of the day. There are no real rules, everyone passes where they can, on the shoulder, in the ditch, against the direction. In short, the jungle. We look at each other with François with the same worried look "With our bikes in there it's going to be hot". We arrive at the Jungel junction camp.
We are greeted by Chris, a tall, blond man from Germany who has spent over 35 years travelling around Africa. He settles us in and explains how the camp works. Quickly after his explanations, still in fennec mode, we dive into the big fridge at the reception desk to get out two big cold beers.
Chris explains that we will have to be patient and take a full day to collect the bikes from the airport. Our initial idea was to open the crates directly at the airport. Chris tells us so early: "You will very quickly find yourself with a crowd around you that will become unmanageable" he suggests us to go and get the crates at the airport with a pick-up and bring them directly to Jungle Junction, where we can open them in peace near the fridge 😜.
We were supposed to pick up the bikes on Monday 13th in the morning, but it turns out that Monday is a public holiday. ZUT ZUT and REZUT, we agree to go and have a look anyway.
This was without counting on the bad news that reached us on Saturday evening by e-mail. Due to a technical problem at KLM, the nature of which we will never know, the bikes are still in Germany. They will only leave on Tuesday 14th 😱. Gee, you'd think you were dreaming! Fate is definitely getting tougher. Here we are this time stuck in a golden prison: a fridge full of beers, an excellent cook, and a terrace in the shade. It's better than being in a covid hotel locked in a room alone at 160 € a night for 15 days, I grant you. But it's still less fun than being on our motorbikes. YES YES I can hear you already, baaa you're among friends, that's something. Of course we are very good buddies, but there is a margin between us and a wedding in a hotel.
More on this with moto………… we hope.