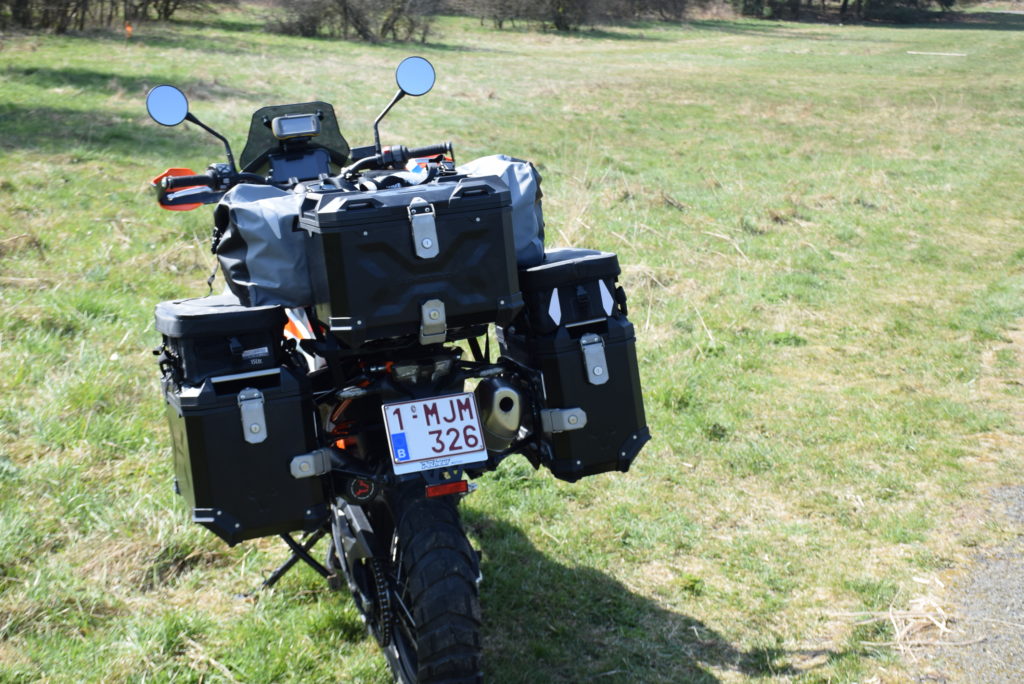 It is a custom with François, who even baptized his robotic automower "Gillette", each new vehicle receved a familiar name so that it becomes a family's member.
We are going to ride for a hundred consecutive days our new steeds, whom we wish to be faithful and invincible, so it seems appropriate to give them a little name too.
As you can see, we are looking for two nicknames for our motorcycles. As you devote time to follow and support our adventure, we want to give you the opportunity to make proposals to us according to your imagination. So go ahead, let go of your right hemisphere …
Send your proposal to: info@cair-o-cap-mototrip.be, don't forget to identify yourself.
Will the originality of one of you be found on the side of our motorcycles ?
Stay tuned, it will be decided soon!
We remind you the humanitarian side of this project, which involves raising funds for Water for all. If you want, if you can,
Please donate !